Category: Zooming into research
This category aimed at the visualisation of fascinating insights and/or depicting research findings and hard facts of scientific work, e.g. in form of close-ups, microscopic images, generated by other imaging techniques, from data analysis, etc.
1st place: Window into another world
By Manuel Pristner, doctoral candidate at Institute of Food Chemistry and Toxicology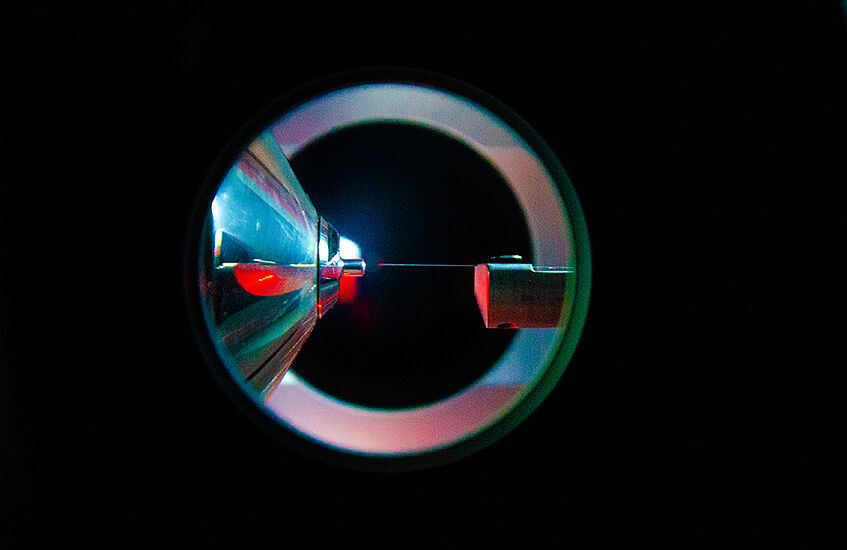 Runner-up: Lost in Transparency
By Nina Hochmeister, chemistry master student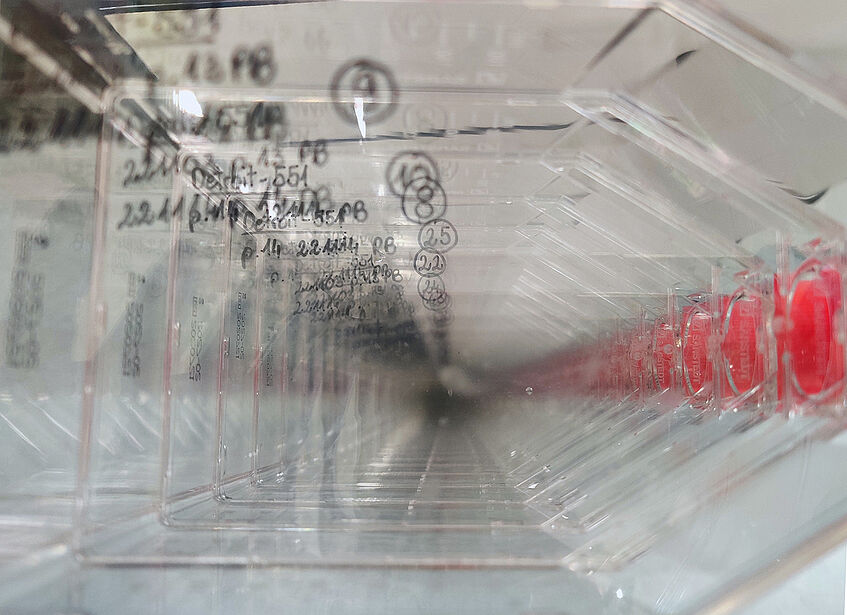 Runner-up: Cellular Moon
By Yasmin Borutzki, doctoral candidate at Institutes of Inorganic and Analytical Chemistry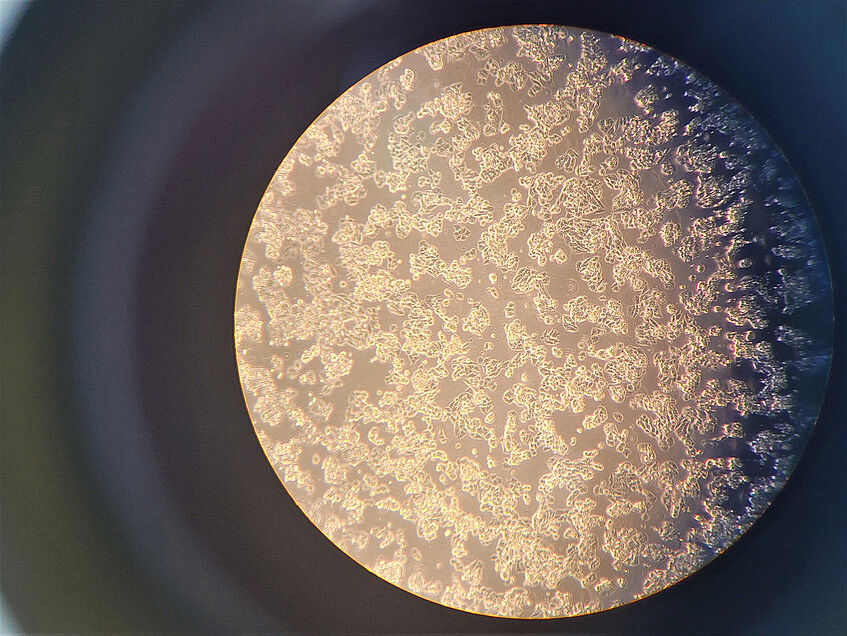 Highly recommended: Blinding Lights
By Martin Schaier, doctoral candidate at Institute of Analytical Chemistry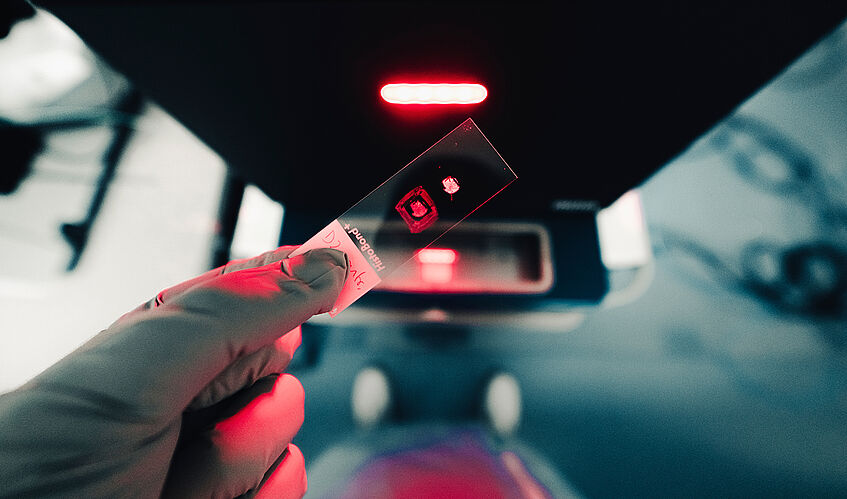 Highly recommended: Photocatalysis
By Nicolas Simonian, postdoc at Institute of Organic Chemistry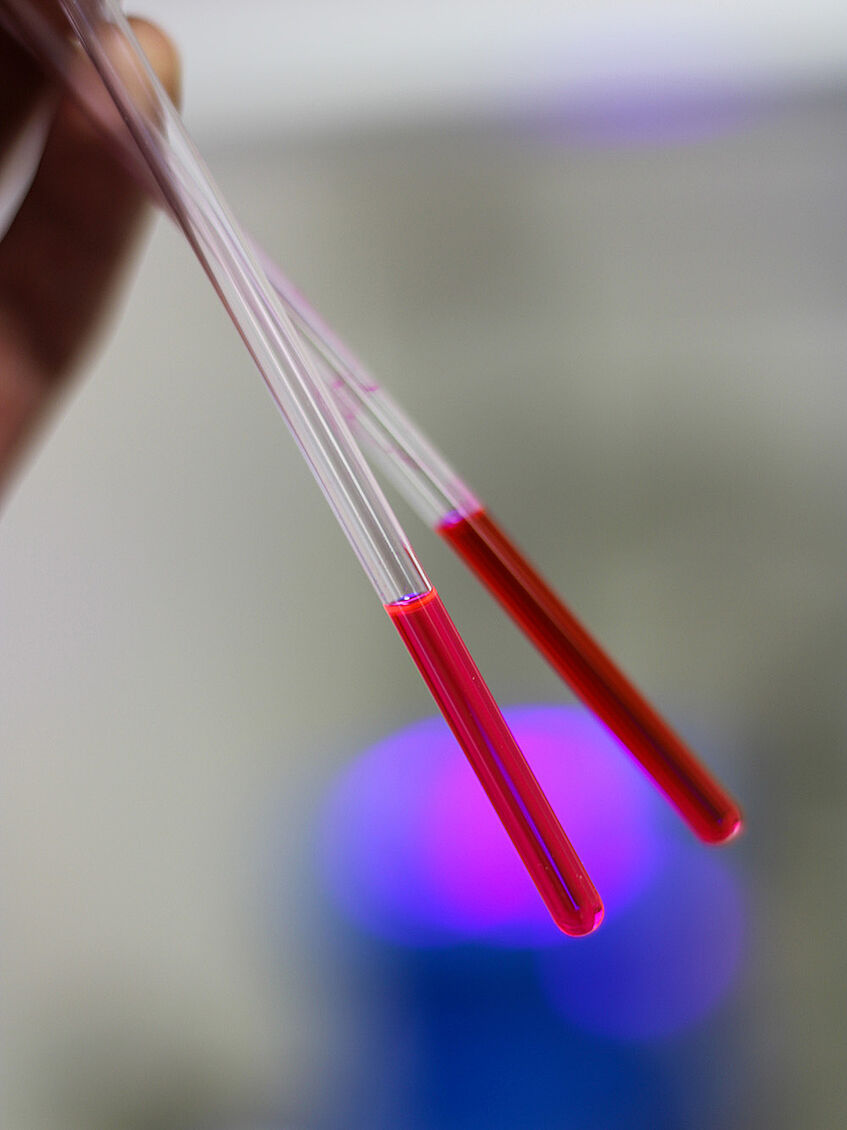 Highly recommended: Material engineering is no more than cooking: epoxy nanocomposite foams are prepared same as meringue
By Hande Barkan Öztürk, Postdoc at the Institute of Materials Chemistry and Research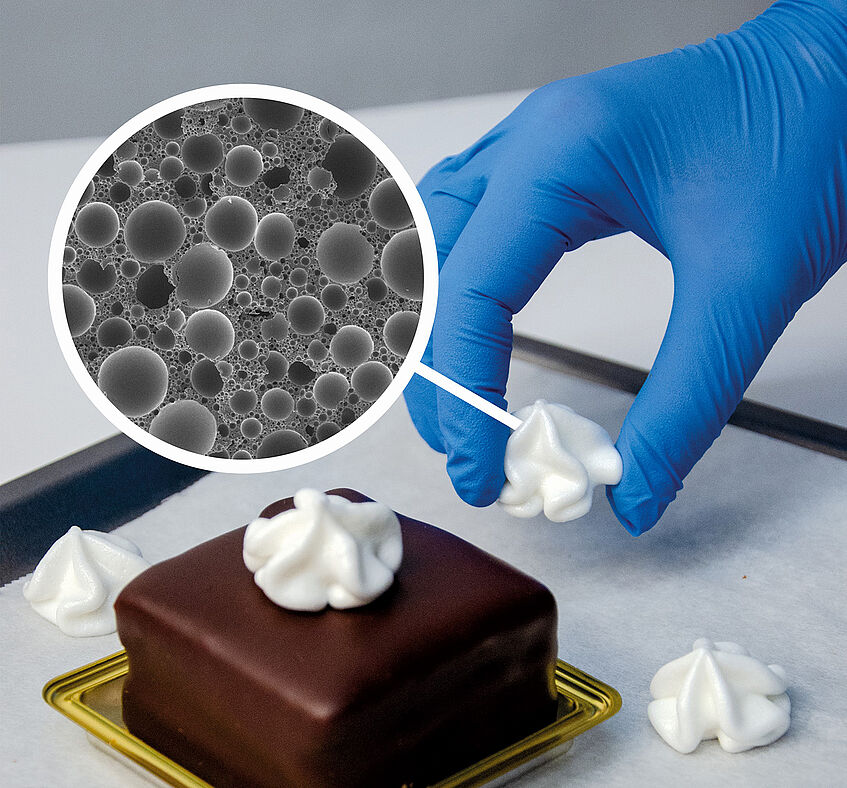 In this category, 17 submissions were reviewed by the jury. The jury comprised representatives of all organising partners: Bernhard Keppler, Dean of the Faculty of Chemistry; Christian Becker, Vice Dean / Head of DoSChem; Angelika Menner, Head of SPL Chemie; Peter Lieberzeit, Studienpräses; Giorgia Del Favero, Head of core facility Multimodal Imaging; photographer: Joseph Krpelan / www.derknopfdruecker.com; DoSChem Coordination: Elena Rastew & DoSChem student representation: Philip Verdross; STV representative: Inge Timea Dreyer.