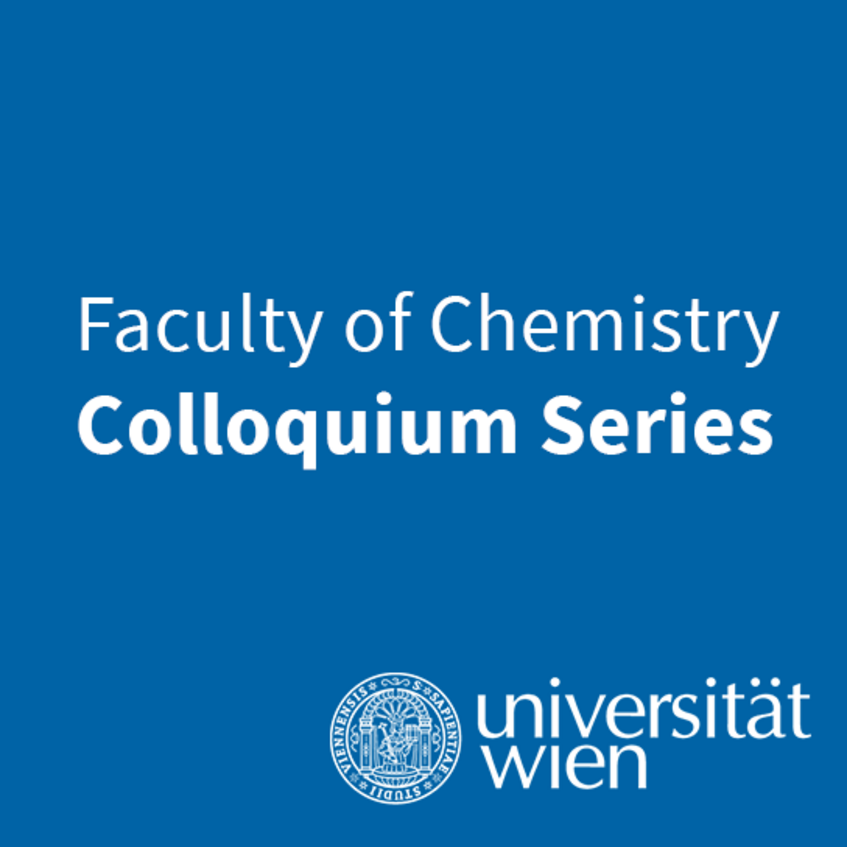 The Faculty Colloquium usually takes place every second Monday each month during the semester (four talks). National and international scientists as well as scientists from our Faculty of Chemistry give insight into their field of research in the framework of 45-minute lectures.

Before the colloquia, there is usually a faculty coffee, during which faculty members are cordially invited to meet for an exchange over coffee and cake.

Program Coordination: Univ.-Prof. Dr. Christian Friedrich Wilhelm Becker
Monday, 11.10.2021, 16:00, Loschmidt lecure hall & streaming
Monday, 8.11.2021, 16:00, Auer von Welsbach lecture hall & streaming
Monday, 13.12.2021, 16:00, online
Monday, 17.1.2022, 16:00, online
ECTS
If at least three of the four lectures have been attended, this course will have a credit of 0.5 ECTS.
Monday, 11 October 2021, 16:00:
News from the faculty - S. Meier-Menches & T. Mindt will be introducing their research interests:
Small molecule effects in complex systems
Ass.-Prof. Dr. Samuel Matthias Meier-Menches, Privatdoz.
Institut für Analytische Chemie, Institut für Anorganische Chemie & Joint Metabolome Facility, Fakultät für Chemie, Universität Wien
Radioactive labeled molecules for diagnosis and therapy of diseases
Ass.-Prof. Dr. Thomas Mindt, Privatdoz.
Bioinorganic Radiochemistry, Institute of Inorganic Chemistry, Faculty of Chemistry, University of Vienna
Monday, 8 November, 16:00:
"NMR and Dynamic Nuclear Polarization Technology for In-Cell Structural Biology"
Prof. Dr. Alexander Barnes, ETH Zurich
Department of Chemistry and Applied Biosciences, https://barnesgroup.ethz.ch/people.html