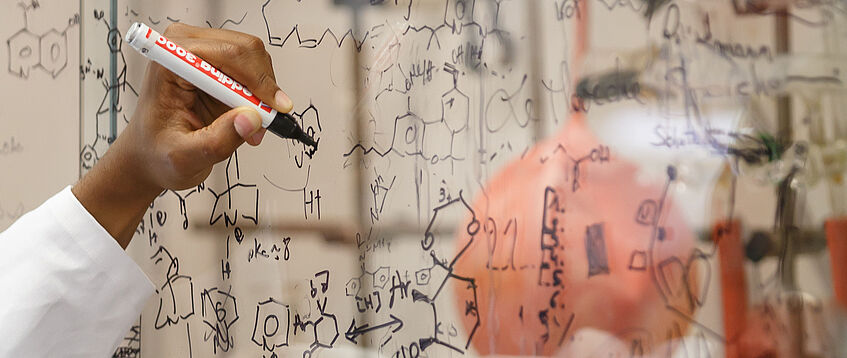 Research network Chemistry, Microbiology and Environmental Systems Science

Environmental Sciences Research Network (ESRN)
Research network Chemistry, Microbiology and Environmental Systems Science
Head: Michael Wagner
Deputy Heads: Bernhard Keppler, Matthias Horn, Thomas Rattei, Andreas Richter
An interdisciplinary research team at the interface between chemistry and microbiology tackles some of Europe's Grand Challenges in the 21st century in this joint initiative of the Centre of Microbiology and Environmental Systems Science and the Faculty of Chemistry. The research network serves as nucleus for the research initiative Microbiome Ecology and Food Chemistry for Human Health and aims to foster the interdisciplinary fields Environmental Chemistry and Microbiology, Microbial Computational System Sciences and Metal-­Based Anticancer Research.
The research network includes members of seven departments; six departments belong to the Faculty of Chemistry (with links to department websites):
Environmental Sciences Research Network (ESRN)
Head: Thilo Hofmann
Deputy Head: Gerhard J. Herndl
The Environmental Sciences Research Network (ESRN) brings together researchers from various disciplines of the University of Vienna. From isotope researchers to geographers, from hydrologists to lawyers and sociologists - there is a broad range of scientific topics and knowledge represented in the research network. The ESRN has a lot of creative potential for future environmental research. Based on interdisciplinary exchange and joint activities, new perspectives on your own research topic as well as ideas for joint project proposals can arise.
Member institutions that actively participate in the network are:
the Faculty of Earth Sciences, Geography and Astronomy
the Faculty of Life Sciences
the Faculty of Chemistry
the Faculty of Physics
the Faculty of Social Sciences
the Faculty of Philological and Cultural Sciences
the research network

Chemistry meets Microbiology