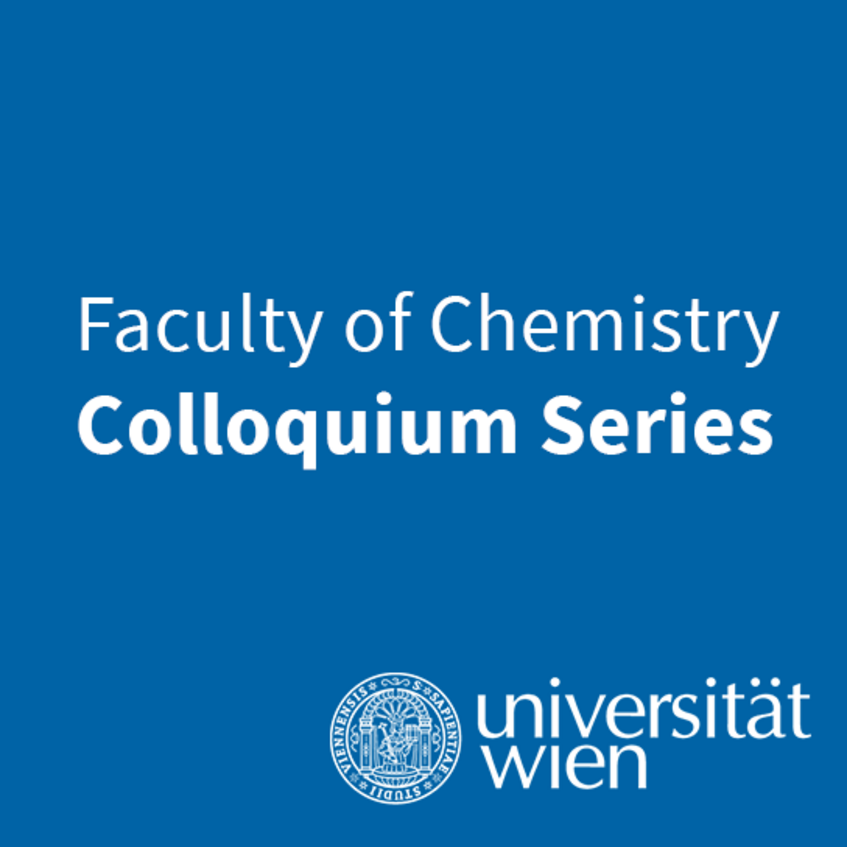 The Faculty Colloquium usually takes place every second Monday each month during the semester (four talks). National and international scientists as well as scientists from our Faculty of Chemistry give insight into their field of research in the framework of 45-minute lectures.

Before the colloquia, there is usually a faculty coffee, during which faculty members are cordially invited to meet for an exchange over coffee and cake.

Program Coordination: Univ.-Prof. Dr. Christian Friedrich Wilhelm Becker
Monday, 12.10.2020, 16:00, Online via Moodle Collaborate
Monday, 9.11.2020, 16:00, Online via Moodle Collaborate
Monday, 14.12.2020, 16:00, Online via Moodle Collaborate
Monday, 18.1.2021, 16:00, Online via Moodle Collaborate
ECTS
If at least three of the four lectures have been attended, this course will have a credit of 0.5 ECTS.
Monday, 12 October 2020, 16:00
Dr. Gilles Gasser, Chimie ParisTech, PSL University, CNRS, Paris, France
Metal Complexes as Diagnostics and Therapeutics
Dr.Gilles Gasser joined Chimie ParisTech from the Paris Sciences & Lettres (PSL) University in 2016, based on an ERC Consolidator Grant and a PSL Chair of Excellence Program Grant. His current research interests cover various fields of inorganic chemical biology and medicinal inorganic chemistry, with a focus on using metal complexes to modulate the properties of biomolecules. www.gassergroup.com
Join us via Moodle Collaborate: eu.bbcollab.com/guest/fa4fcbbdeb864f47bcfd8b732b3fef5e
Monday, 9 November 2020, 16:00
Session with 2 speakers from the Faculty of Chemistry
Ass. Prof. Dr. Robert Ahrends, Department of Analytical Chemistry, Faculty of Chemistry, University of Vienna
From Lipid Analytics to Lipid Function
Assoc. Prof. Dr. Dennis Kurzbach, Department of Biological Chemistry and NMR Core Facility, Faculty of Chemistry, University of Vienna
Recent Developments in NMR Methodology for Applications in Biology and Chemistry
Both scientists hold tenure-track positions at the Faculty of Chemistry. Assoc. Prof. Dennis Kurzbach started his tenure-track professorship dedicated to "Dissolution Dynamic Nuclear Polarization" in March 2019 (homepage.univie.ac.at/dennis.kurzbach), and Ass. Prof. Robert Ahrends his tenure-track professorship on lipidomics in January 2020 (lipidomics.at).
Monday, 14 December 2020, 16:00 - Special lecture
Speaker tba
Title tba

Monday, 18 January 2021, 16:00
Dr. Oldamur Hollóczki, Mulliken Center for Theoretical Chemistry, Universität Bonn, DE
Title tba